Published
February 8, 2019
Comments
By
Cookies
Iʻm Kēhau
Certified Metaphysical Practitioner
Modern Sidereal Astro-Lifestyle Blogger & Mother of Uso's, dōTERRA plug, slangin' card readings & spillin' all the astro tea.
currently
READING:
LISTENING TO: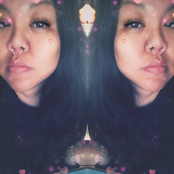 L❤VING:
DECK: The Modern Witch Tarot

CRYSTAL: Angel Aura Quartz

BOOK: Super Attractor by Gabrielle Bernstein

SONG: Yummy by Justin Beiber
I started working on perfecting a chocolate chip cookie recipe.  I want to "veganize" it.  I promise to share the recipe once it's how I want it.
Author
Podcaster & Certified Metaphysical Practitioner, Saha-Kehau Paulo, specializes in the Tarot, Predictive Astrology, Crystal Magick and Chakra Rhythms. She has been working with the Tarot since 1994, and taught online classes. She's a self-proclaimed Astro-Babe, interpreting birth charts and daily planetary transits to forecast the energy experienced as a collective. Saha's all-bullshit-aside approach to the Metaphysical helps to make it comprehensive and applicable to the modern day Jane.